Overview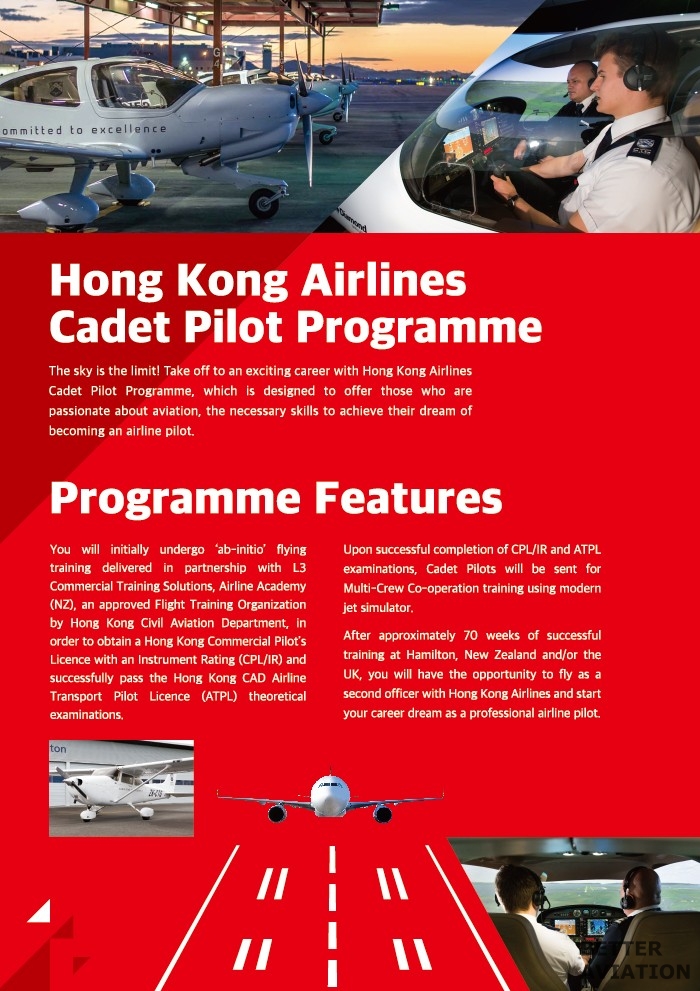 How to apply
1. Application is free of charge.
2. Shortlisted candidates will be invited for selection process to be conducted by L3 CTS. L3 CTS will charge GBP295 (approximately HKD3000) for this process.
3. Hong Kong Airlines will sponsor successful candidates for the required Hong Kong CAD Class 1 Medical examination and ICAO English test.
Interested candidates please apply through: E-application from Click Here .
(Application period from 09/06/2017 16:00 to 31/07/2017 23:59)