Qatar Executive Cabin Crew Recruitment
Cabin Crew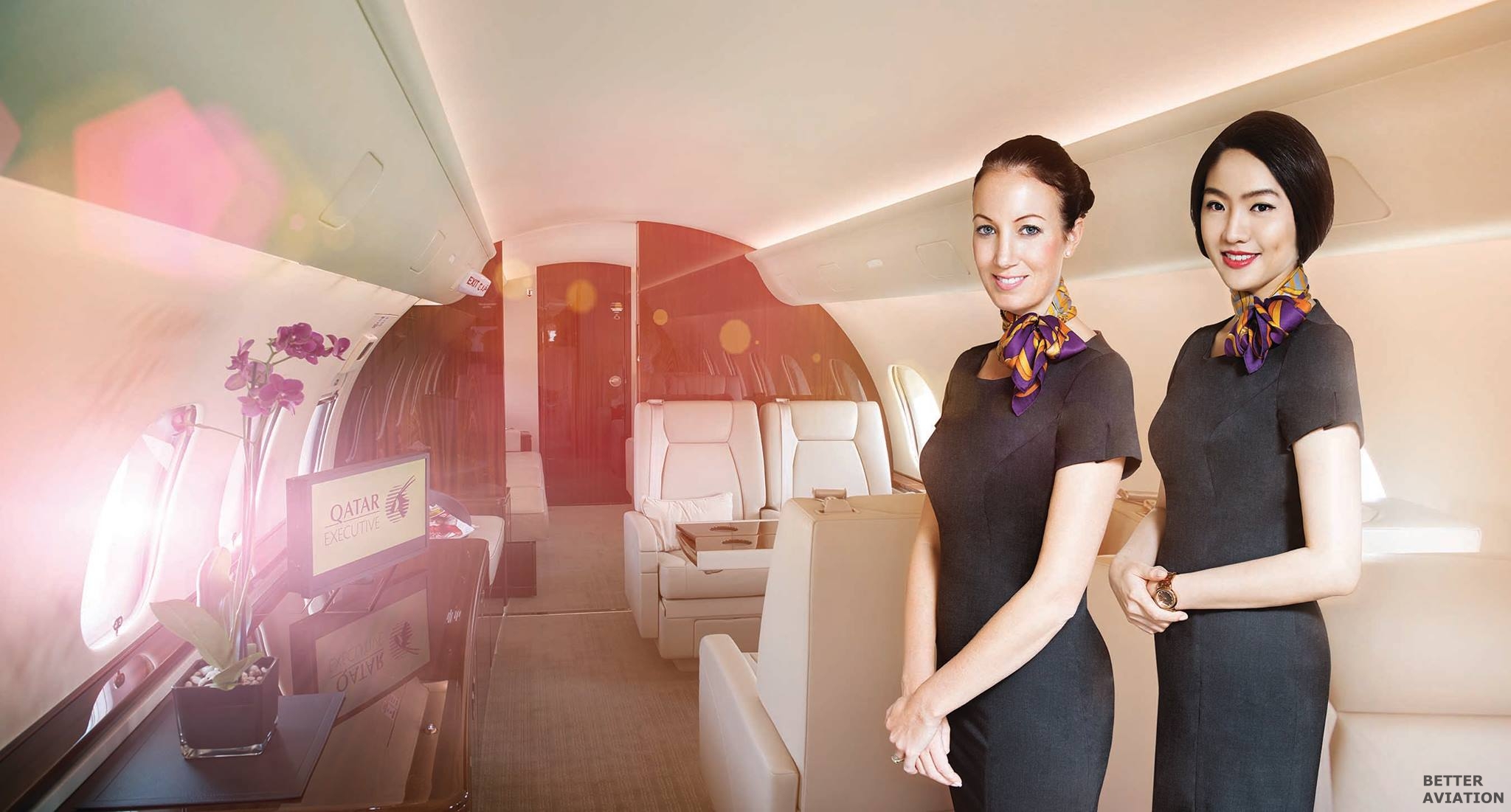 Qatar Executive
Our vision is to become the leading provider of jet aircraft charter services together with premier aircraft management, maintenance and handling services in the Middle East and around the world.
To be part of this exceptional team we believe in recruiting the finest experienced crew worldwide with extraordinary potential and commitment. With us service excellence is a way of life. WE want to hear from you if you believe you have what it takes to be a part of this elite team.
About Your Job:
Do you love travelling and meeting new people? Do you have excellent interpersonal skills? Are you a team player?
If your answer is YES, then Qatar Executive wants to hear from you. We are looking for dedicated and energetic individuals to join our cabin crew team. Apply now to take advantage of this excellent opportunity to travel the world and become a flying ambassador for Qatar Executive.
Typical duties will include:
Providing outstanding customer service and customer satisfaction.
Assure all safety measures, regulations and policies are applied in the cabin.
Continually improve the service and update passenger profile
Solve problems creatively and follow through with customer feedback
To maintain a high standard of personal presentation at all times and to feel
Skills, experience and knowledge:
Being cabin crew is not just a job but a way of life.
We invite applications from those who meet the following requirements:
Maximum age: 35 years, Single and Female
Minimum education: high school degree
Minimum 5 years of flying experience in a reputable International Airline, in a supervisory position.
At least 2 – 3 years of VIP/Corporate Airline experience will be preferred
Fluent in written and spoken English (ability to speak another language is an asset)
Excellent health and fitness
Social competence in a multicultural environment
Strong work ethics and committed to impeccable service
Professional, discreet, creative, proactive and flexible
High standard of Personal Grooming, self-perception and presentation
Willingness to relocate to Doha, Qatar
Outgoing personality with good interpersonal skills and the ability to work with a multinational team
Non-restricted passport
Still interested? Then what are you waiting for, apply online now!
Required Documents:
Updated CV (stating marital status, height/weight, date of birth and work experience with specific month and year)
Education Certificate
1 Full-length photograph in business attire with plain background (must be less than 6 months old)
1 Passport photograph (must be less than 6 months old)
1 Passport copy
2 Reference letters
Note: you will be required to attach the following:
Resume / CV
Copy of Highest Educational Certificate
Copy of Passport
Recent Full Length Color Photo – Business attire with White Background (Not Photoshop)
Recent Passport Sized Photograph
Last date of application: 25-Jun-2018