Finnair Cabin Crew Recruitment (Part-time Crew & Summer Crew 2019)
Cabin Crew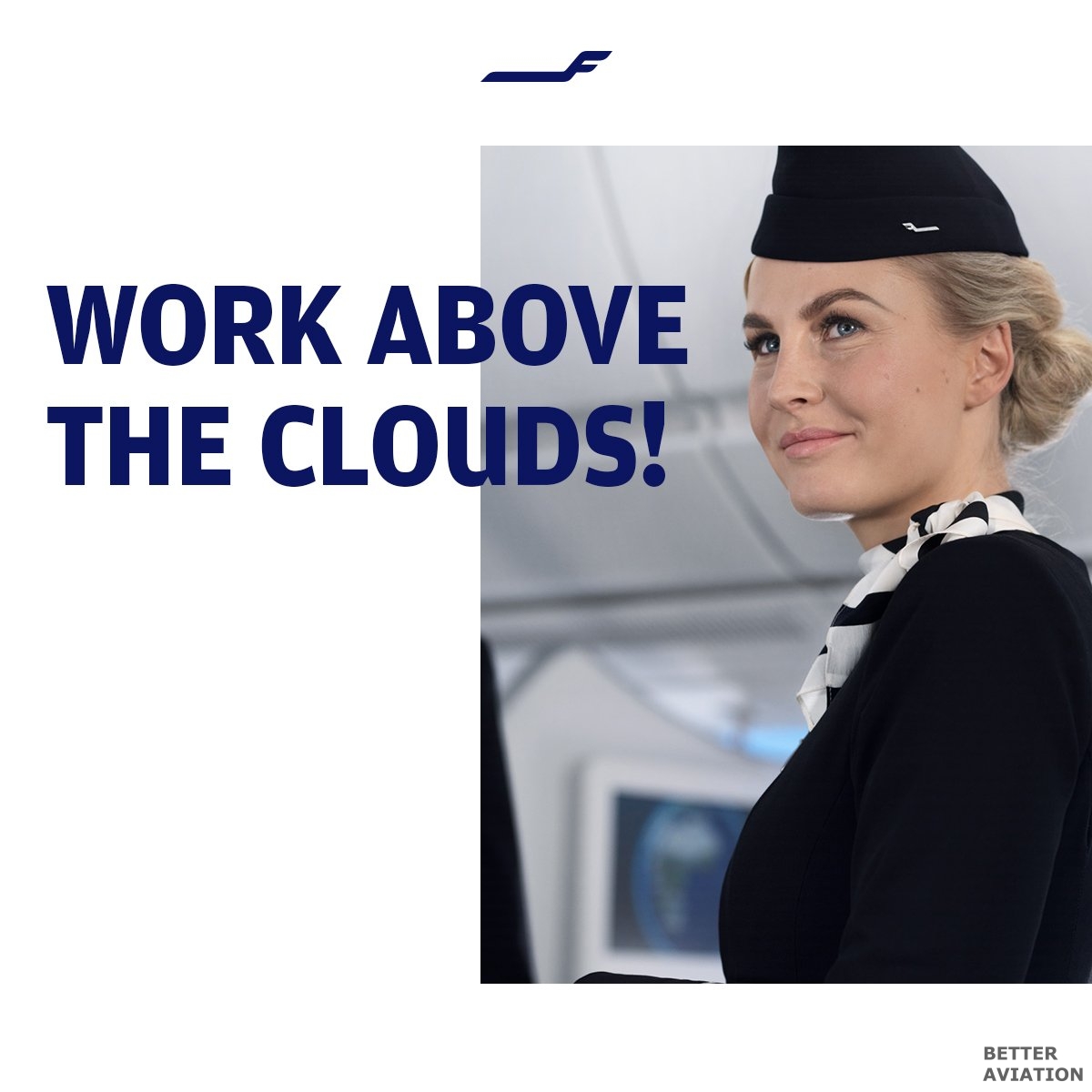 We at Finnair are a team of dedicated and ambitious professionals from around the globe. We serve a challenging global market and take pride in our operational excellence and high-quality products. Our values – commitment to care, simplicity and courage – guide our actions. Established in 1923, we are one of the world's longest-operating airlines. This success has been made by people having a can-do attitude, courage and a focus on clarity. It's all about people.
Finnair's strategic objective is to have 20 million passengers by 2030 and we are now in the accelerated growth phase of our strategy. Customers are at the heart of everything we do. Our vision Unique Nordic Experience comes alive in our everyday encounters with customers.
During 2018 we have been recruiting and training several hundreds of new Cabin Crew Members based in Helsinki-Vantaa. Due to our growth we will continue recruiting part-time crew and seasonal crew for summer 2019. We are planning on starting the next courses in April 2019 and the selection round will take place from November 2018 to January 2019.
Our team of world-class professionals would like to warmly welcome you on board our
CABIN CREW – Part-time Crew & Summer Crew 2019
Responsible for cabin safety and customer service on Finnair flights.
We are looking for customer-oriented team players who feel passionate about customer satisfaction and high quality service. On the flights, you will ensure that Finnair's customer promise and the vision of unique Nordic service is fulfilled. You enjoy serving our customers with a positive, warm and friendly attitude. We ensure our customers arrive relaxed at their destination and feel that they want to fly with us again.
As a member of Finnair's cabin crew, you will also look after the safety of Finnair flights. You will follow safety guidelines and prepare for each flight by familiarizing yourself with flight information and related working instructions. You will create and maintain a safe working environment as well as foster positive work culture true to Finnair's values: commitment to care, simplicity and courage.
What is required to become a Cabin Crew Member at Finnair?
Completed secondary education (upper secondary / vocational school)
Experience in customer service
Fluency in English is required, fluency in Finnish is highly valued and other language skills are considered an asset
Ability and willingness to understand and follow instructions
Height minimum 160 cm
Distant visual acuity using both eyes 0.7 or better (with or without corrective lenses)
Normal color vision and normal hearing
Ability to swim minimum 50 meters
Good general health (minimum requirement EASA Part Med Cabin Crew and Finnair regulations). In general, this means that the applicant should not have long-term medical conditions, especially conditions requiring continuous or recurrent medication or regular follow-up.
No visible tattoos, piercings or teeth jewelry
Please find more specified information of the requirements here.
Interested in gaining challenging and international customer service experience? Please send your application and CV at latest on Monday 3 December by 23:59 at www.finnair.com/jobs. Please note that previous applications are not considered in this new selection round. We recommend you to follow your email frequently after submitting the application (please also check spam folders as sometimes emails are filtered there).
We are primarily looking to hire for permanent part-time employment and fixed-term seasonal employment for May-September 2019 (and possibly the following summers as well). Part-time employees work full-time during summer 2019 and part-time during autumn, winter and early spring, and their working hours vary between 45 and 90 in a month. Part-time employment is suitable for e.g. students. After one year of part-time employment, your contract can be changed to full-time.
What is the selection process like?
Selection process consists of several steps including online assignments, a medical survey/check and an assessment day. Before employment, selected candidates will participate in a training course of eight weeks, without separate compensation for the training period. Successfully passed cabin crew training is a prerequisite for employment. Drug tests will be conducted to the applicants selected for training during the selection process prior to clearance.
Additional information
We are happy to answer any questions about Finnair Cabin Crew work at ask.fm/finnaircabinjobs. You can also send your questions to cabinjobs@finnair.com. In addition, more information can be found through the links below:
Last application date: 12/03/2018