Better Aviation never stop improving!
Today we annoucing few new features in our website, this will help you hunt your dream aviation jobs more efficient. Not April fool
Register an account with Better Aviation
You may now register an account with us, with an valid account, you may now use below new features.
You may also use hassless way to register an account, which is your Facebook, Google, Twitter or Microsoft account.
Browsing a job, but at the moment no time to apply?
With our Job Bookmark feature, you may now "Bookmark" (save) it with your account, apply it when you have time.
By using this feature, you must register an account with us.
At any job listing page header section, you will see a "BOOKMARK" button if you logged-in, or "LOGIN TO BOOKMARK" button if you're not yet login button.
To Bookmark it, click the "BOOKMARK" button or "LOGIN TO BOOKMARK" button (required login).
Then you will see a "BOOKMARK DETAILS" box, you may or may not enter "Notes" for your refrence. Click "ADD BOOKMARK" to save it.
How to view or delete your bookmark?
Visit My Job Bookmark page ti view or delete your bookmark.
Note: You must logged-in your account to view or delete your bookmark.
Wanna get update our latest job info that match your appetite?
With our Job Alerts feature, you may now create the type of Job Alerts, and system will email match job(s) to you.
For example: Set "Cabin Crew" job type daily Job Alerts, and you will receive match alert email daily.
How to create Job Alerts?
Then you will need to key-in the alert you want.
It can be Keyword, Job Type, Job Category, and even Location based.
You also can choose how frequent you would like to receive Job Alerts.
For example, if you want to receive "Cabin Crew" type of alert, at the "Job Type" select "Cabin Crew".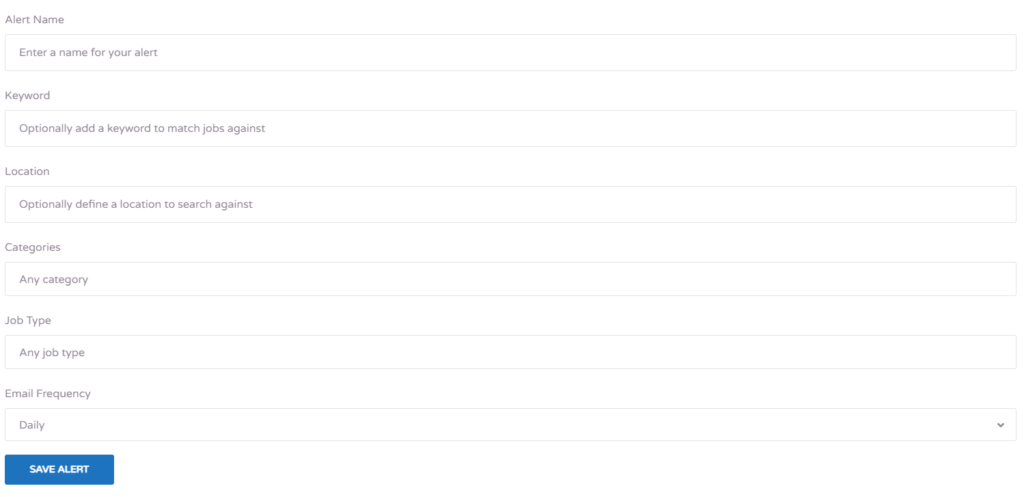 Alternately, you at the bottom of any job listing page, click "Alert me to job like this" button, this will auto fill up some details of Job Alerts like the job you just viewed.
How to edit your Job Alerts?
After logged-in your Better Aviation account, visit Job Alerts page, and you will able to view, email, edit, disable or delete your Job Alerts.
Resume feature is to let candidates (users) create a resume in our website. This will wider your opportunity to hunt your dream aviation job.
Employer (company) will have access to search suitable candidate.
Click here to view sample resume. (must logged-in)
To create a resume, you must logged-in your account, visit Submit Resume page to add your resume.
Administrator will need to approve your resume.
How to edit or delete your Resume?
FAQ (Frequently Asked Questions) & Site Map
2000+ Jobs Listing in our website
Yesterday (31st March 2021), we hit our first 2,000 job listing posted in our website. We would like to take this oppotunity to thank you for your uncondition support, we will continue do our best to share more reliable aviation jobs.
Total jobs listing in our website
Total Companies listing in our website
Since we launched our website on January 2015 till March 2021, we hit more than 7 millions total pageviews. What a amazing number
TikTok
has been a trending lately, Better Aviation have to follow the trend, we create our Better Aviation TikTok days ago, do follow us at
@betteraviation
.
It has been a difficult year for aviation industry.
We never stop improving, we hope everone as well, keep improving & get well prepare untill the opportunity come.
This is all the update about, we hope you enjoy our new features. If you have any questions about, do drop us a message.
#BetterAviation #BetterAviationJobs #StayStrong #StaySafe