AirAsia Pilot Recruitment [Manila] (September 2018)
Pilot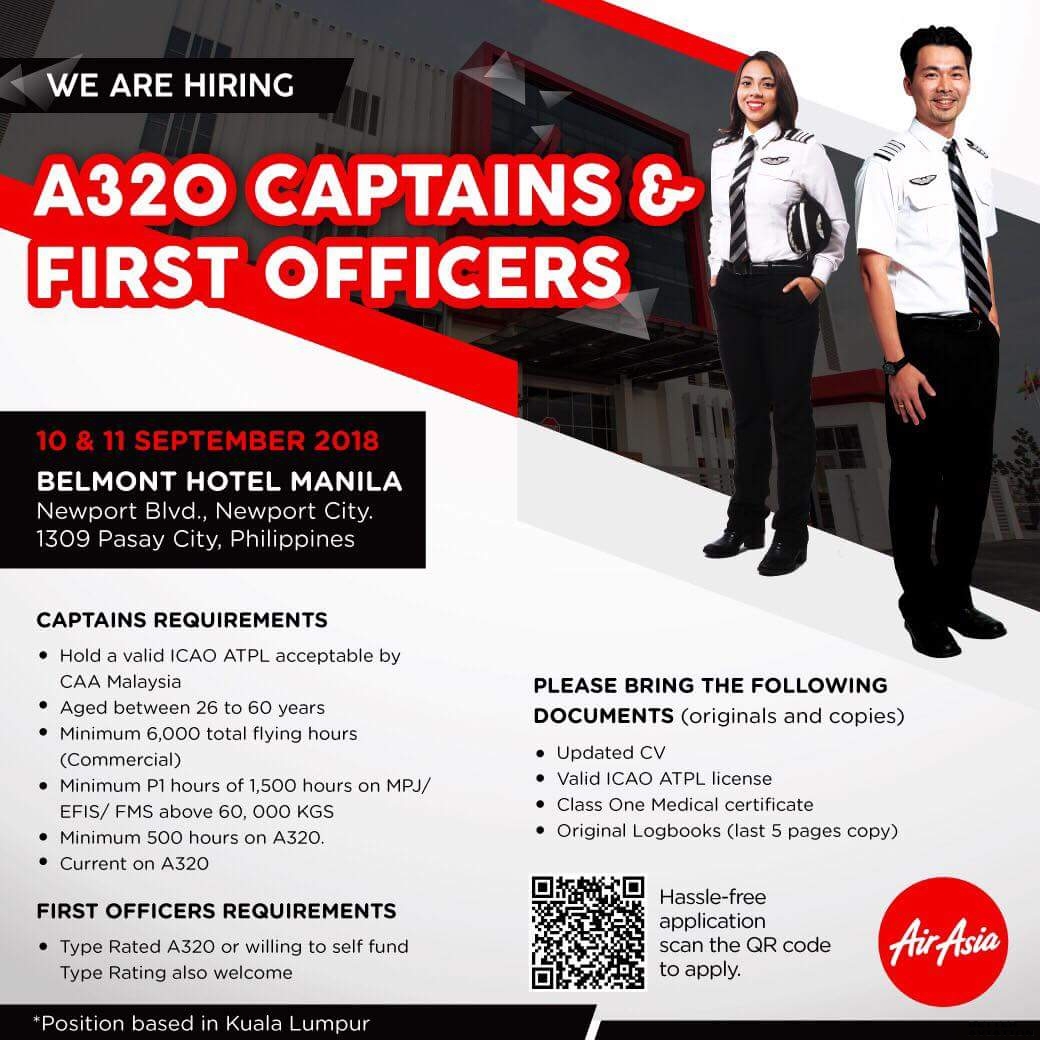 Captains Requirements:
Hold a valid ICAO ATPL acceptable by CAA Malaysia
Aged between 26 to 60 years
Minimum 6,000 total flying hours (Commercial)
Minimum P1 hours of 1,500 hours on MPJ/ EFIS/ FMS above 60, 000 KGS
Minimum 500 hours on A320.
Current on A320
First Officers Requirements:
Type Rated A320 or willing to self fund Type Rating also welcome
Please bring the following documents (Originals and copies):
Updated CV
Valid ICAO ATPL license
Class One Medical certificate
Originals Logbooks (last 5 pages copy)
Interview Date & Venue:
Date: 10 & 11 September 2018
Venue: Belmont Hotel Manila
Newport Blvd., Newport City,
1309 Pasay City, Philippines.
Position bases in Kuala Lumpur.